We can't wait to see you in Lubbock again for this year's West Texas Regional Conference.  Complete up to 7 hours of training with one event.
We'll have Stephanie Chase as our featured presenter along with several other favorites!  DETAILS HERE!
REGISTRATION OPENS JUNE 1st!
Member Early Bird Price – $80
Event Details
We're so excited to have STEPHANIE CHASE as our featured presenter!  Get all the DETAILS HERE!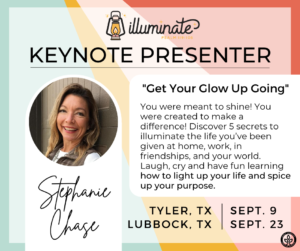 Date: September 23, 2023
Start time: 08:30 a.m. CDT
End time: 05:00 p.m. CDT
Venue: Indiana Ave Baptist Church
Email: events@earlychildhoodchristiannetwork.com